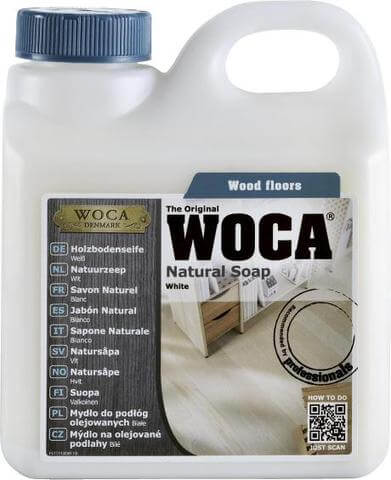 Woca Natural Soap
WC4102
Natural Soap is ideal for cleaning and maintenance of oiled, waxed and soaped surfaces. The Natural Soap is especially ideal for floors, furniture, table tops and panels.
Nourishing effect
For the basic treatment of softwood floors
Certified by IBR
---
Whole Conversation
Frequently asked questions with there Answers.
No Questions yet!
Ask a question
Installed Photos
No Installed Photos available