The Refinery is a boutique gym in Atlanta, Georgia. 
"Professionally designed and meticulously planned, The Refinery features industrial chic design with bright, open training spaces, cutting edge equipment, integrated technology, and luxury fitness club amenities."   
This beautiful facility combines the natural reclaimed wood with dark, bold accents for a gorgeous modern look.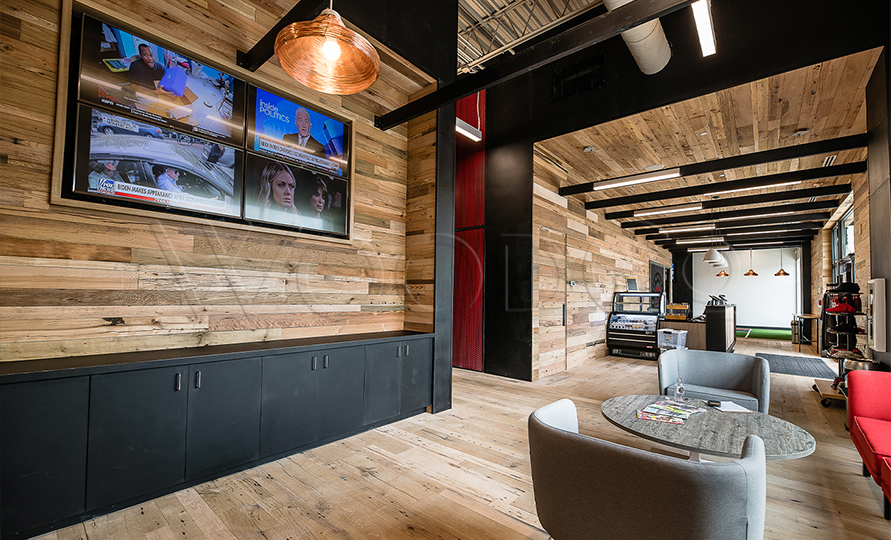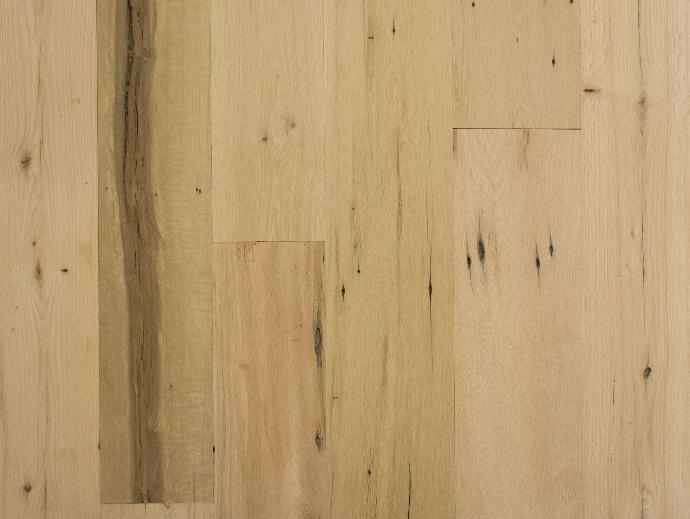 Bounty Plank
MILLED FACED ENGINEERED RECLAIMED RED & WHITE OAK FLOORING.
Reclaimed oak tends to have tighter grain patterns and be more golden in color than new oak lumber making for a very interesting solid wood floor.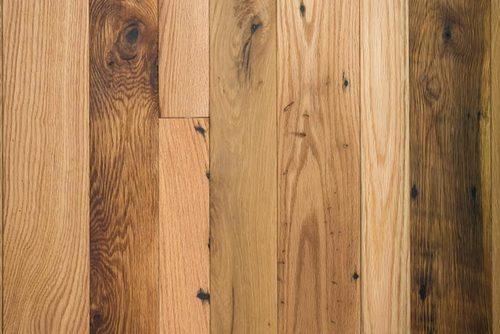 Thames Wallboard
MIXED HARDWOOD WALL PANELING
This solid wall paneling is complete with a beautiful blend of colors including browns, tans, reds, and more. Reclaimed from old structures across the USA and packed with tons of history, this...
Flooring Installation: Bell Flooring & Concepts
Walls & Ceiling Installation: T&R Fixtures
---