In early 2014, work began at the Bexar County Courthouse with the removal of the modern-day annex addition and restoring it back to its 1927 Romanesque Revival. The County had worked on a master plan dating all the way back to the early 90's when the restoration and removal of the Godek were envisioned. The restored courthouse would include outdoor entries and a new stairway to meet modern safety codes. The look would return it to its double-height courtroom, where commissioners historically met when it first opened in San Antonio.
During the time of the courthouse demolition, the Joske's building, located a few blocks away, was undergoing a transformation of its own. While being "gutted", long leaf pine joists were found in the interior part of the Joske's building. When Bexar County found out the wood was being salvaged from the Joske's building, excitement came over. Because the buildings were built around the same time frame, it was destined to incorporate the wood in the renovation of the Courthouse to its old look and feel. "This old-growth pine is simply not harvested anymore," said Betty Bueché, Bexar County Courthouse facilities manager. "When it was installed at Joske's, we believed it was from trees that were centuries old."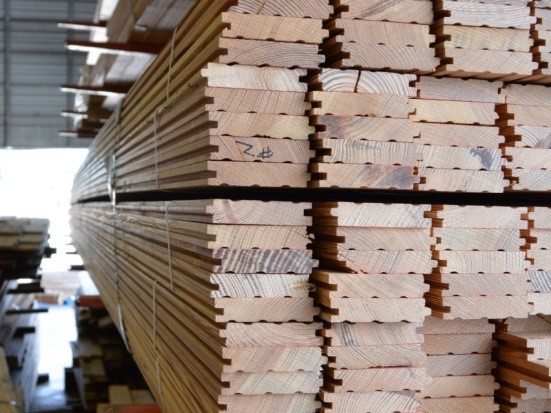 WoodCo met with the Bexar County construction team and started supplying them lumber for the windows and other parts of the project. WoodCo laid out a plan to use the wood from Joske's and manufactured the floors for the Bexar County Courthouse. This gave the project an added local history allowing you to step back into the 1920's era.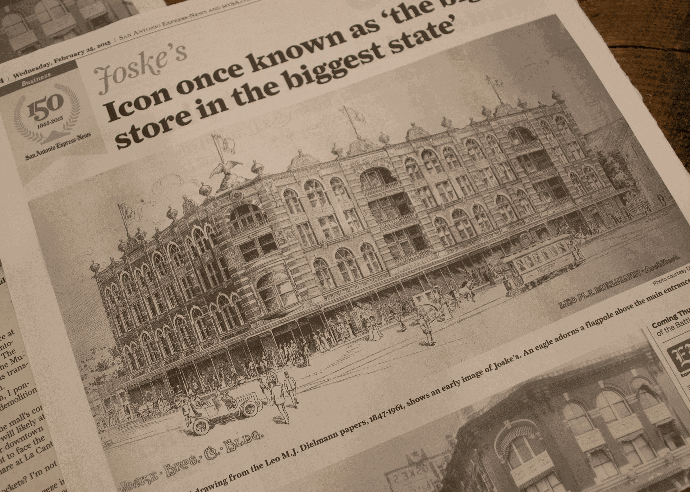 In the News.
On July 19, 2014, the San Antonio Express-News published an article about the Bexar County Courthouse crew using joists from the old Joske's to be put in as flooring in the buildings restoration. Read the news article here!

4800 sf of 3 ¼" x ¾" of Vertical Grain Long Leaf Pine 7ft. to 21 ft. long was installed in June of 2014. The planks were so long, they had to be hoisted from the window to get into the courthouse itself, but the outcome was too beautiful for words.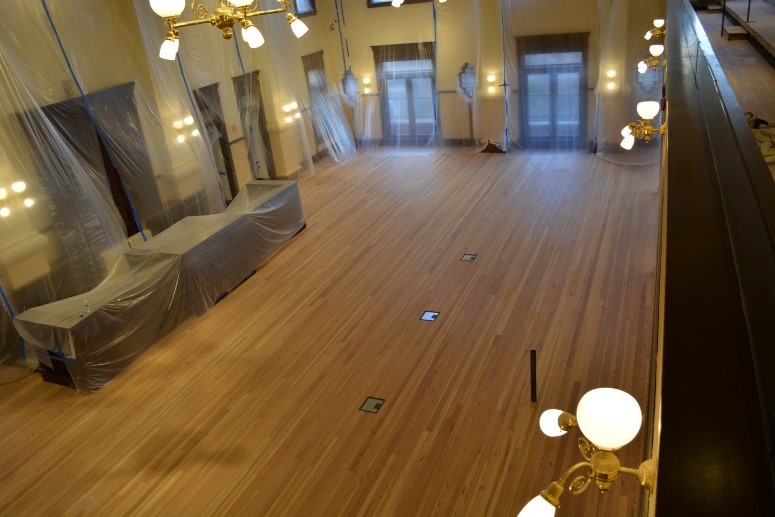 On July 14, 2015 Bexar County officials gathered at the County Courthouse to celebrate the buildings $9.1 million restoration project. Here at WoodCo, we could not have been more proud than to be a part of two of San Antonio's biggest renovations forever living on in history.