The architects worked closely with the owners to create an exceptionally rich home that celebrates the unique aspects of the site. This multi-story residence contains a Rift White Oak paneled ceiling in the great room. The floor used throughout the main level is a select grade Walnut which contrasts the lightness of the main room's ceiling. The homeowners requested minimal pin knots and no sap to ensure a high quality, visually clean floor. Walnut Wall Paneling and shelving encases the sunken den making this a warm intimate gathering space.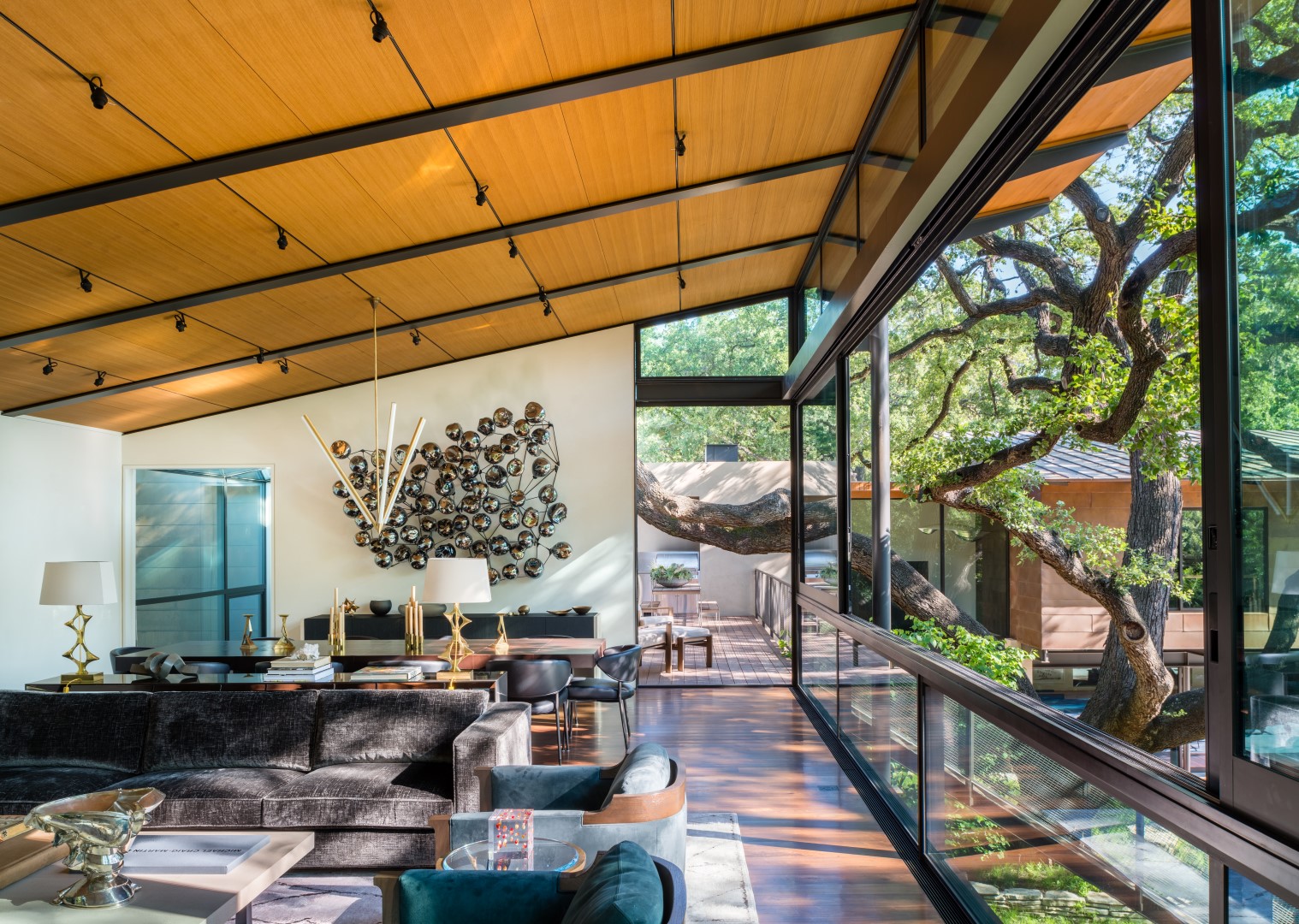 Insights from the Architect.
Conceived as a house of duality that addresses the differing conditions of public and private with a heavy, grounded stone wall facing the street and light, hovering volumes overlooking the ravine, Ravine Retreat is a home designed to be a peaceful escape focused on the natural realm within the conditions of an established neighborhood. Three-dimensionally keyed into the site, the house is carefully situated around three mature oak trees, over a small valley and against two setback lines. The great room, a bridge straddling the ravine with a thirty-six foot wide floor-to-ceiling operable glass façade, reveals the natural features of the site as well as the perpendicular body of the house hovering over the glass-walled game room and pool deck below.
A group of materials sensitive to regional context and suitable for both interior and exterior conditions was selected. Copper, stone, wood, and plaster carry throughout the residence and slide past panes of glass, extending spatial readings and minimizing the transition at the building envelope. Carefully curated art, both inside and out, adds another layer of intensity to the experience of site and structure.
-- Tobin Smith -- Principal of Tobin Smith Architect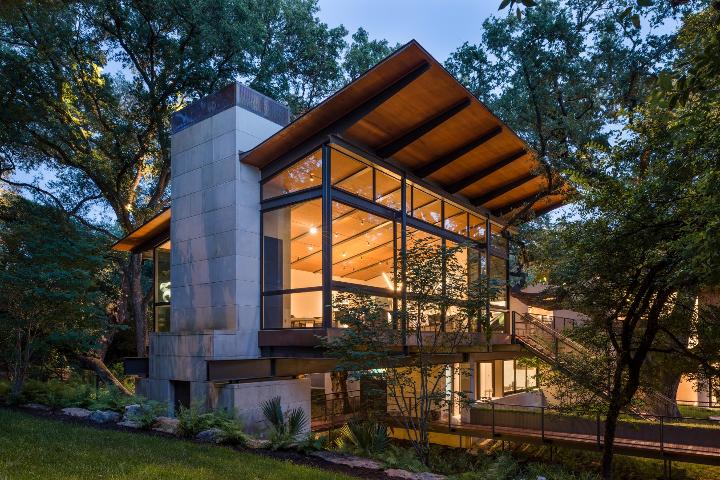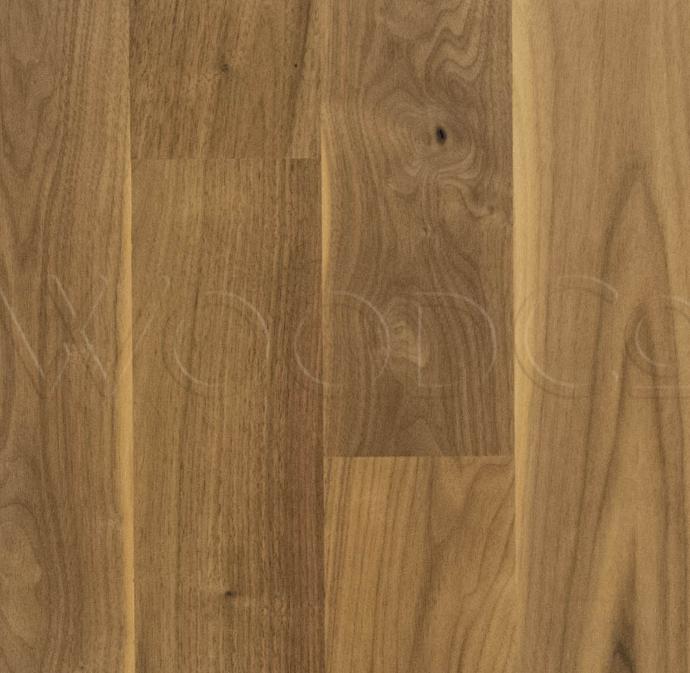 Danbury Plank
SELECT GRADE SOLID WALNUT FLOORING

Walnut is a one-of-a-kind dark wood with auburn undertones and complex grain patterns. Wide plank walnut flooring is very attractive with its rich coloring and striking style, making