Operation FINALLY HOME  |  H-E-B Tournament of Champions  |  U.S. Army CW2 Daniel Carlton
Architect / Builder: William Triplett
Designer: Heather Plank, T. Donovan Creative
Materials Used: Hall Plank Flooring
Engineered Walnut Wood Flooring
Partnered with H-E-B Tournament of Champions, Operation FINALLY HOME has provided Daniel Carlton and his family a mortgage-free home in the New Braunfels, Texas area. WoodCo is honored to support this project through a generous discount on our Hall Plank Flooring. 
Here at WoodCo, we value honesty, long term business relationships and working together to benefit our clients, families and communities.  We are thrilled to be a part of this project with H-E-B and Operation FINALLY HOME allowing us to give back to our community. 
Operation FINALLY HOME 
Operation FINALLY HOME is a national nonprofit organization that brings together a special network of experienced home builders, building suppliers and supporters. Their mission is to provide custom-built, mortgage-free homes to wounded, ill and injured veterans, the widows of the fallen and their families, creating a solid foundation to help them to move forward in their lives.
To accomplish this important mission, Operation FINALLY HOME partners with national and local corporate sponsors, builder associations, builders, developers, individual contributors, and volunteers in local communities across the U.S. After celebrating our 10th anniversary in 2015, we also dedicated our 100th home in League City, TX – where the journey originally started. Operation FINALLY HOME currently has over 200 homes in more than 30 states that have either been completed or are in the planning stage—and we continue to grow!
About the Veteran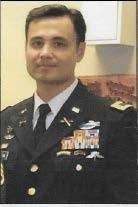 U.S. Army CW2 Daniel Carlton is from El Cajon, California. Carlton joined the Army in August 1999, enlisting as a motor transport operator. Carlton served in the First Armored Division for two years as well as the First Corps Support Command (COSCOM) for two years. He also served at the U.S. army John F. Kennedy Special Warfare Center and Schools and finished his career in the Seventh Special Forces Group (Airborne).
Carlton's military assignments took him to the Balkans, Central and South America, the Middle East and Southwest Asia. While on these assignments, Carlton participated in Global War on Terror Campaigns, Peace Keeping missions and Humanitarian Expeditionary missions. His deployments included Iraq in 2003 and Afghanistan in 2007, 2008 and 2012.
During his second tour in Afghanistan, Carlton sustained a gunshot wound with shrapnel in his left hand and suffered various hand fractures. In November 2012, Carlton was injured by two improvised explosive devices (IED), which resulted in the amputation of his left leg above the knee, loss of use of his right leg, hand fractures, burns and a mild traumatic brain injury. Initial treatment began in Afghanistan and continued in Landstuhl Regional Medical Center in Germany. A month later, Carlton was transferred to the San Antonio Military Medical Center where more than a dozen of his surgeries and procedures were completed.
Carlton was honorably retired after serving over 15 years of service in the Army. Due to the severity of injuries he sustained, Carlton still requires basic medical services, such as occasional X-rays and he also works with his prosthetist on a regular basis. In honor of his service, Carlton has been awarded several accolades, including three Bronze Stars, two Purple Hearts, three Army Commendation Medals, two Army Achievement Medals, three Good Conduct Medals, National Defense Medal and Kosovo Campaign Medal and many more.
Eager to continue his service to the country and to his community, Carlton is currently finishing his degree in Strategic Studies and Defense Analysis. Carlton is also focusing on spending time with his family, something he never had much time for while being deployed. In 2014, Carlton was selected to represent the USA in the first ever Invictus Games that was held in London. That same year, Carlton was also nominated to be the first Special Operations Command (SOCOM) Warrior Games team captain.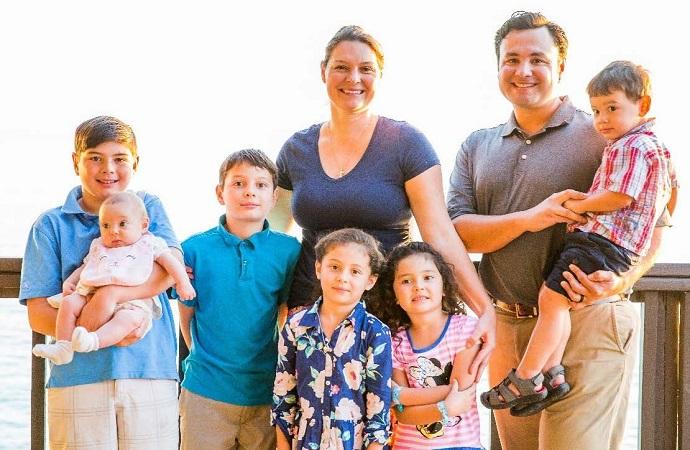 From all of us at WoodCo, we wish Daniel Carlton and his family all the best in their new home!