At WoodCo, we truly believe in enhancing your designs with our products and expertise. We offer several different milling options to give your floor (or wall) a special, unique touch. We have listed a few of our most popular patterns but we are always open to custom projects as well! Whether you are a designer, architect, installer, or home owner, we're sure to have something to meet your needs.


Uniform Width Planks
Looking for something clean and classic? We can go with a standard cut, a uniform width and random length. You can rest assured that this style will complement any décor and style. With so many finishes, textures, and color options, we're sure to have something that's right for everybody in this standard plank pattern.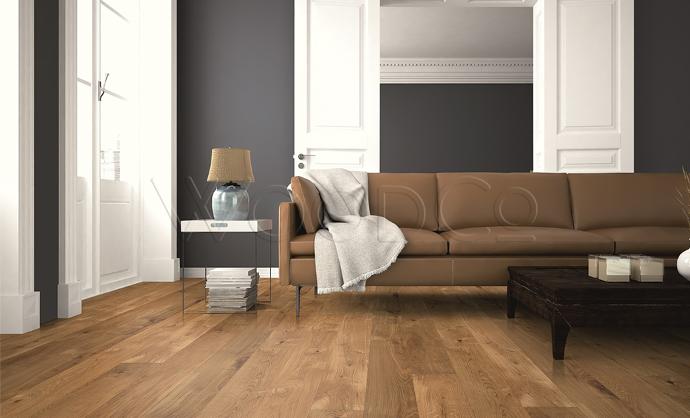 Random Width Planks
This is very similar to the standard uniform width pattern, except, as you may guess, the widths are random. Historically, random widths were used to maximize the amount of wood from a tree. This pattern portrays a very natural look and is especially popular when recreating a traditional style.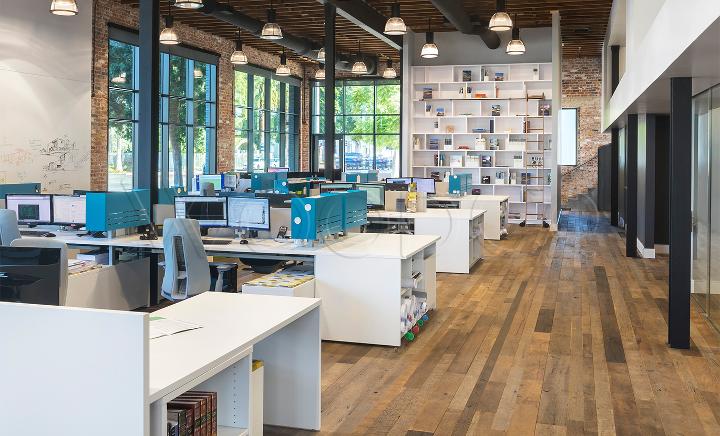 Chevron Pattern
Let your floors do the talking with a Chevron pattern! Instead of an interlocking plank design like you would get with a standard pattern, the boards are end milled at an angle (usually 45degrees but can be customized to achieve different looks) and installed to create a V shape. In the Chevron pattern, this zig zag meets in the center to create a clean point. For something extra fun, mirror the pattern in the center to create an 'X' pattern.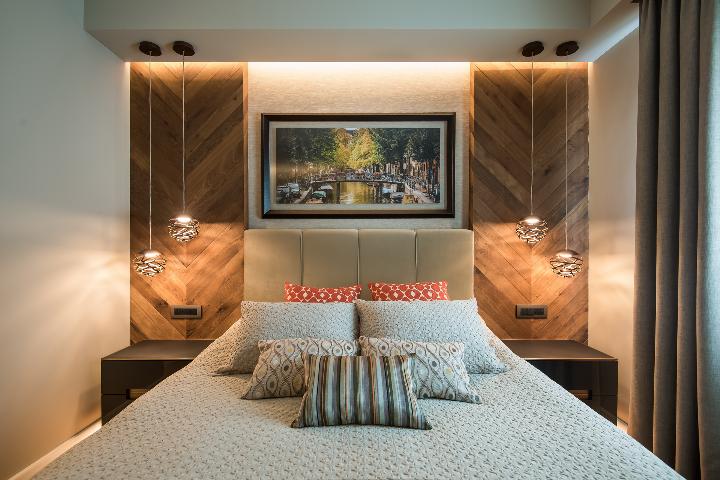 Herringbone Pattern
Herringbone refers to standard cut rectangular boards, all of which are the same size, with double end grooves for easy installation. In this pattern, the planks are kept square and therefore the angle of the herringbone will be 90 degrees.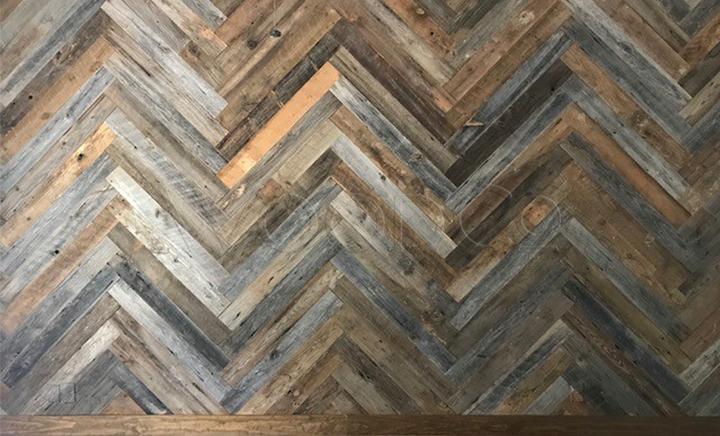 Versailles Pattern
The Versailles pattern is constructed of elegant patchwork that looks like it was designed for royalty! With its intricate design, this pattern will enhance any space it's installed in by adding a touch of sophistication and grandeur. These can be made on site or for easy installation you can purchase them made up in a square. This particular style looks great over the entire floor or as accent pieces.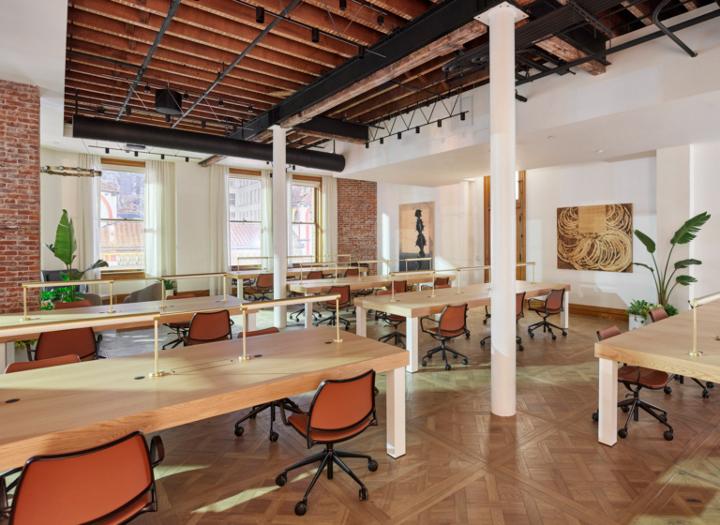 End Grain Pattern
End grain flooring is quickly becoming popular due to its durability and resilience which makes it a perfect product for commercial use or other applications where traffic is high. With this pattern, you will get a highly unique looking floor as none of the end pieces are exactly the same. Typically end grain are cut square, but don't let that limit you, you can do all kinds of patterns.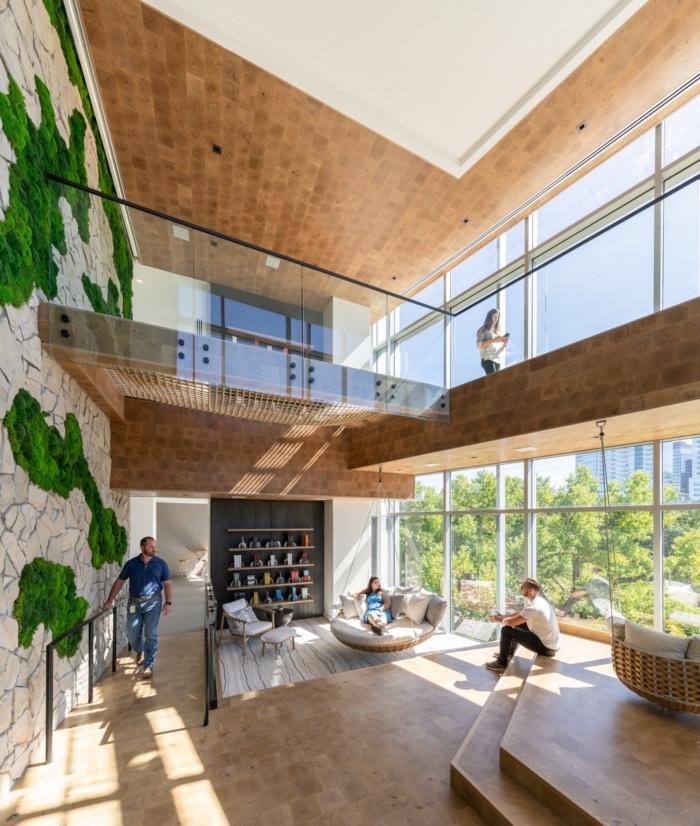 Check out this cool End Grain with the bark left on it as well!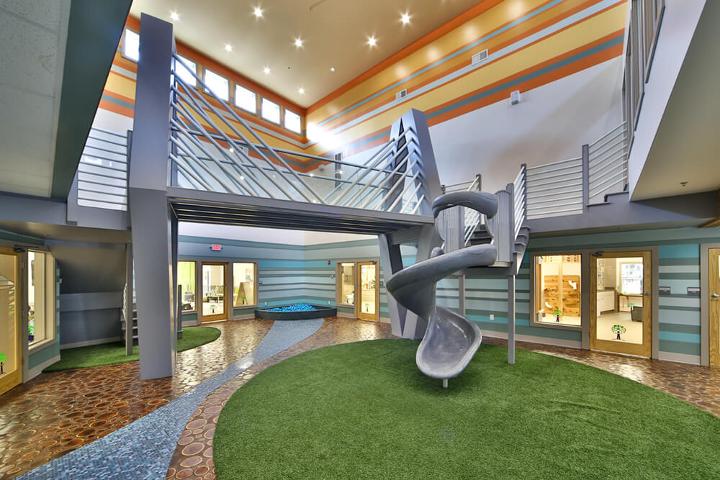 Custom Patterns
If you can imagine it, WoodCo can help you create it!  Contact one of our sales consultants to discuss your custom design further.

Important to note is the more intricate the pattern, the more wood you will need to order to cover the waste so be sure to take that into account when picking a unique design.
Don't see the pattern you want? Contact us today! We are happy to mill a one-of-a-kind design that meets all of your design specifications. No design or idea is too big a task for WoodCo, where we believe in enhancing your designs through personalized service and expertise.